Blog
Stern & Eisenberg Welcomes Arsenio Rodriguez
Stern & Eisenberg announces changes to its New York Management team. Stern & Eisenberg is a full-service law firm, with a Creditors Rights division offering a full range of default representation in New York, Pennsylvania, New Jersey, Delaware, and West Virginia, including real estate-owned (REO) and title closings in those states plus Maryland, Virginia, Alabama, and the District of Columbia.
We are pleased to announce that Arsenio Rodriguez, Esquire has joined the S&E team as the New York Managing Attorney. Arsenio is a bi-lingual seasoned litigator who brings his experience and superior skills in negotiations, mediation, and trial practice to the firm. Arsenio is enthusiastic about client interactions, oral advocacy, motions, and discovery. Arsenio started his law career at the Queens County District Attorney's Office where he tried multiple cases to verdict and negotiated hundreds of plea deals with members of the defense bar in New York. Arsenio continued to develop his passion for all aspects of litigation representing companies and individuals.
Arsenio brings a commitment to law and a dynamic approach to partnerships with his clients and team members. He is an alumnus of George Washington University Law School and he graduated Lehigh University with a BS in Finance and Marketing. Arsenio oversees all New York operations, advocating for our client needs and ensuring the S&E Core Values are infused into all internal and external communications and processes.

Stern & Eisenberg is dedicated to professional advocacy, creative solutions, and legal services for our clients, partners, and community with determined integrity and intensity.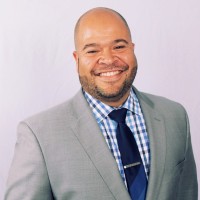 Arsenio Rodriguez, New York Managing Attorney